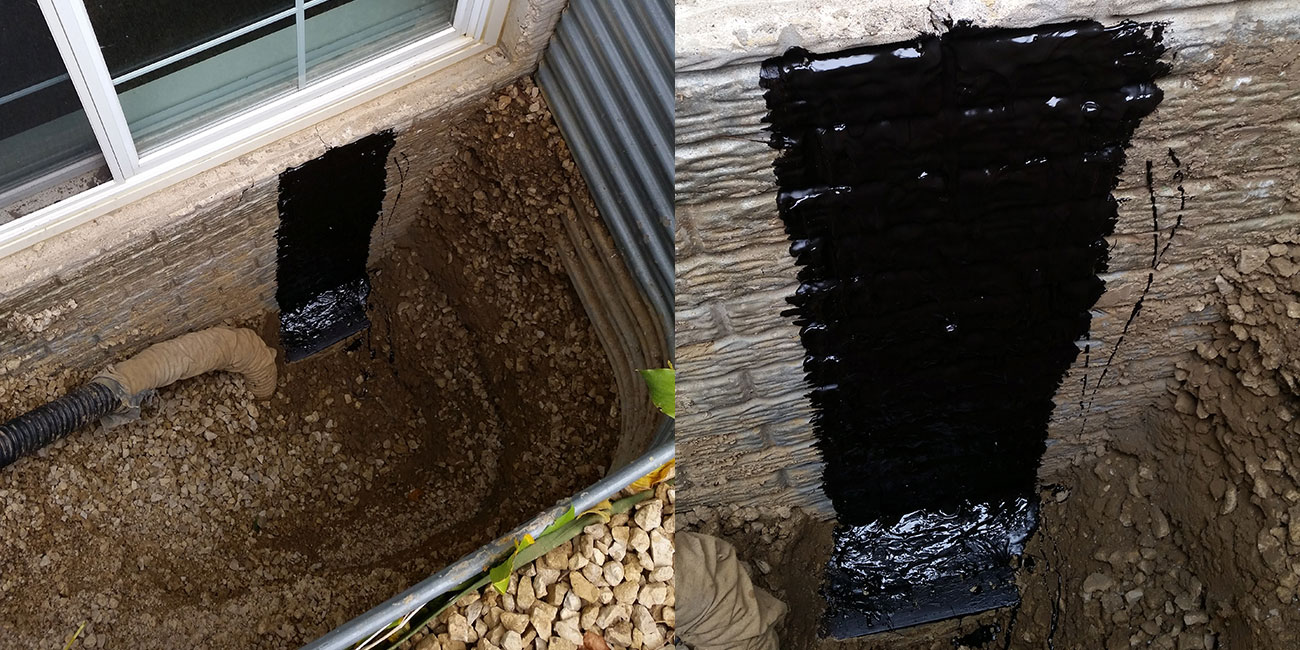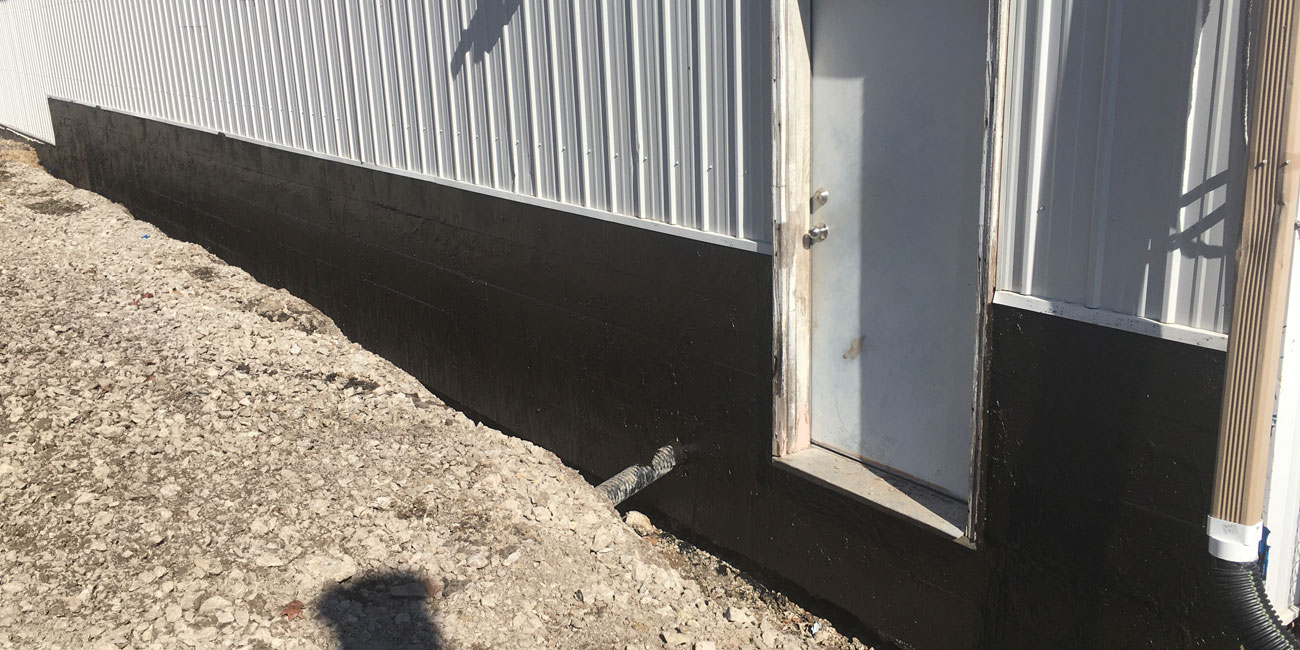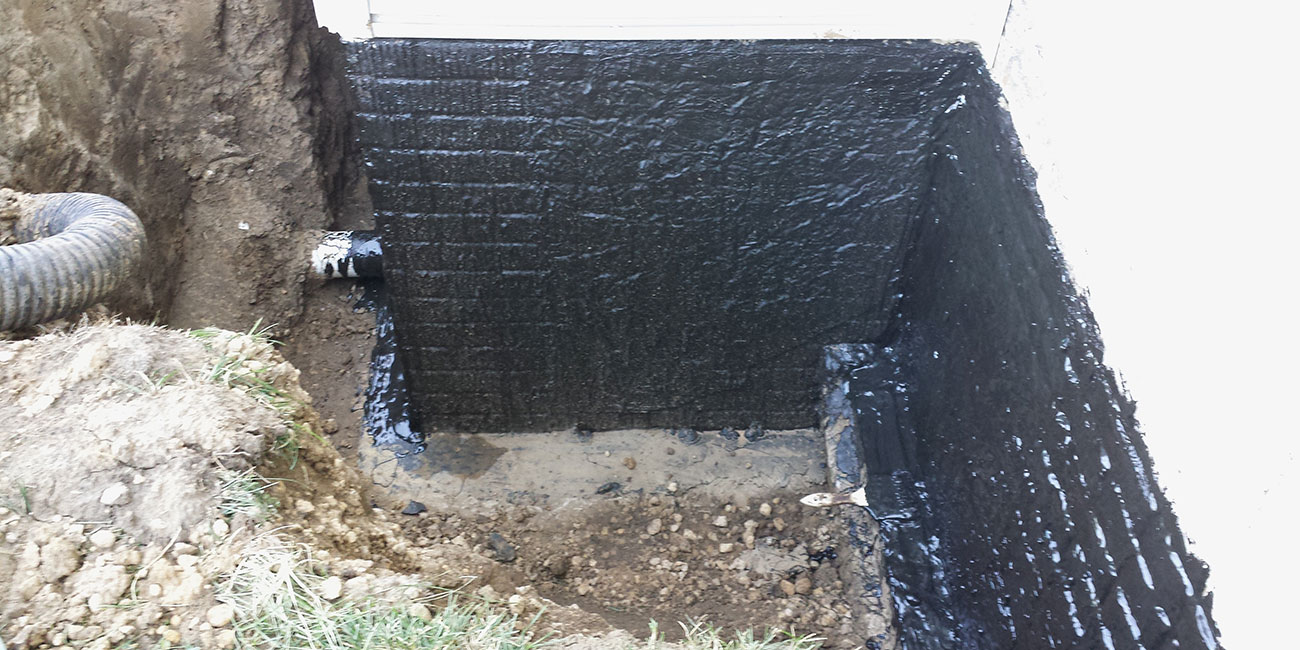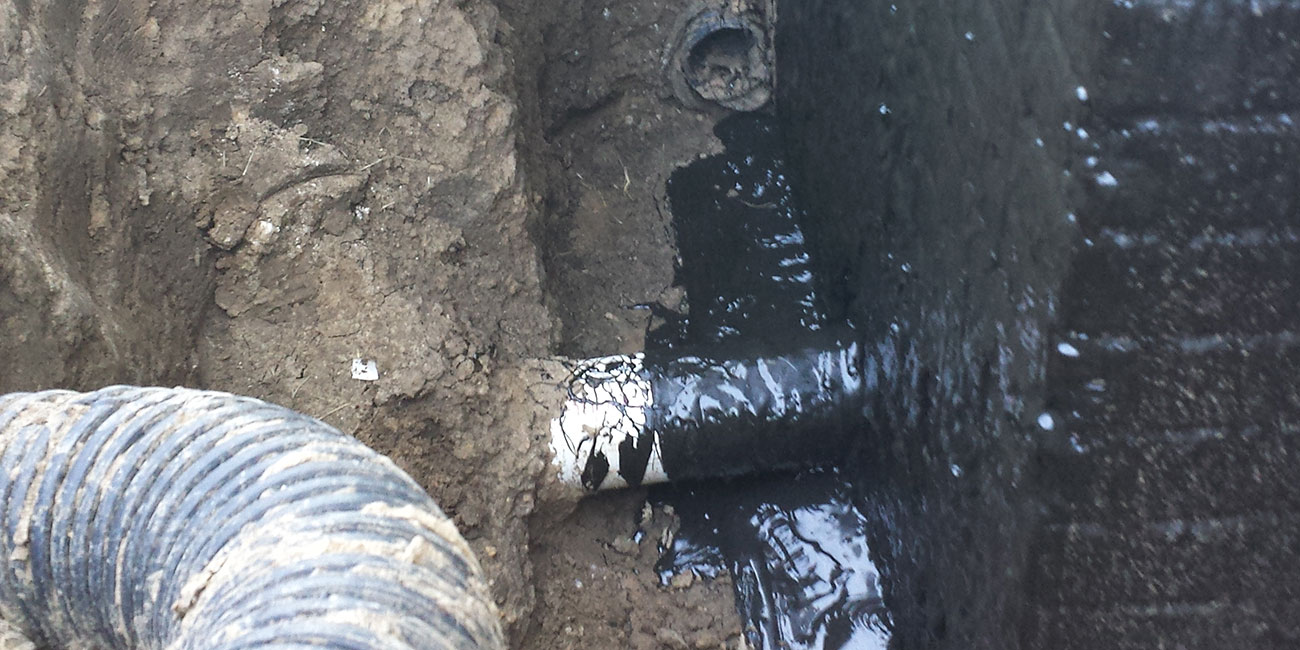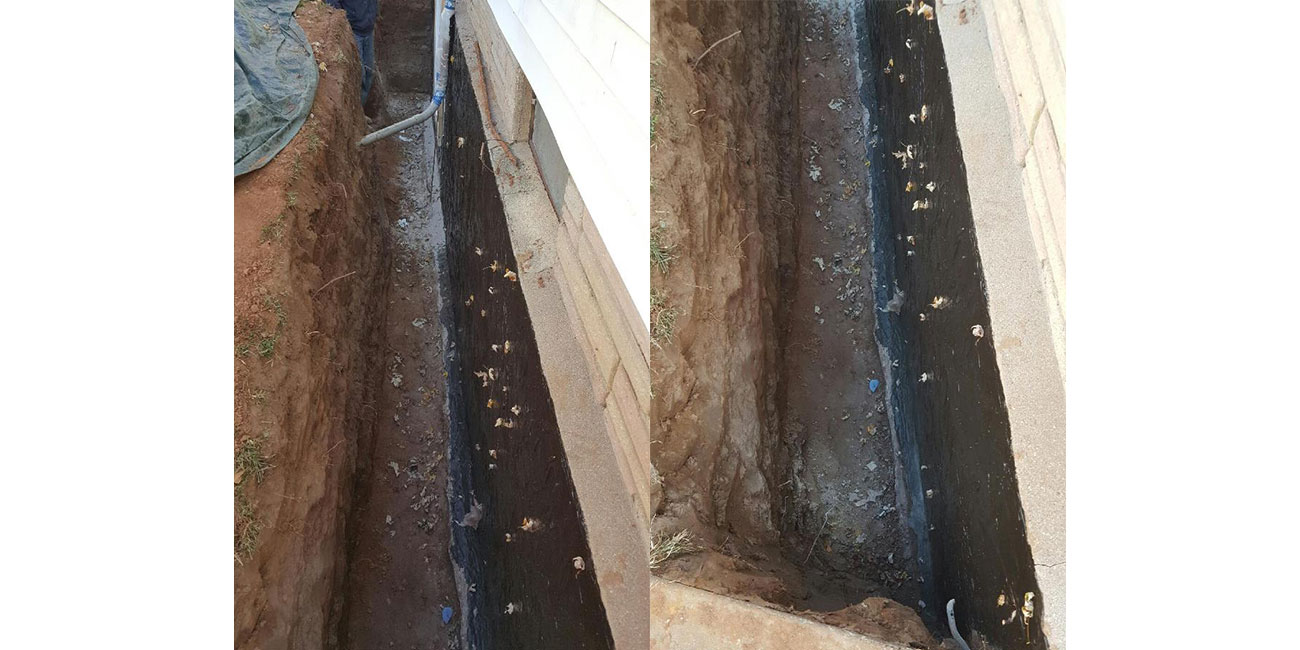 Exterior Waterproofing
By and large, the interior method of waterproofing is the most common method of waterproofing your basement.  However, we can also install systems to combat water on the outside of the building as well.  This includes coating the foundation walls, and or installing draintile next to the footing.
Exterior draintile will remove water from the foundation, before it can seep in.  This process isn't as popular, due to it's seasonal nature, and higher labor costs. As well as obstructions around the structure, such as porches, decks, stoops, etc.  It includes draintile surround by rock and a filtration fabric next to the footing of the structure. Water that is collected can either be drained to a hillside if possible, or sent to a sump basin.
For foundation coating, we seal from the top of the footing all the way up to above the grade. This application may be installed on all foundation types, including cement block, poured concrete, limestone, and brick.  This seals the walls, preventing hydrostatic pressure from pushing water into the walls.
To begin this process, we remove dirt all the way down past the top of the footing. A wire wheel is then used to remove all excess dirt from the foundation and footing. After the surface is prepared, we brush coat on a thick layer of HLM 5000, letting this initial application set up for a minimum of 24 hours. We return and apply a second coat of HLM 5000, install a heavy mil plastic barrier, and replace the dirt.
Please note that although the manufacturer of HLM 5000 only recommends a single coat, we apply two coats as a standard to ensure maximum waterproofing protection for your home.
What are the benefi​​ts of MasterSeal HLM 5000?
Waterproofing membrane to prevent water penetration
Elastomeric accommodates expansion and contraction
Wide service-temperature range, making MasterSeal HLM 5000 suitable for all climates
Chemical resistance to bacterial attack, select acids, alkalis and salts
An optional manufacturer warranty is available for the HLM 5000 coating. Please contact us for more details at 800-981-0986.
Products We Use for Exterior Waterproofing