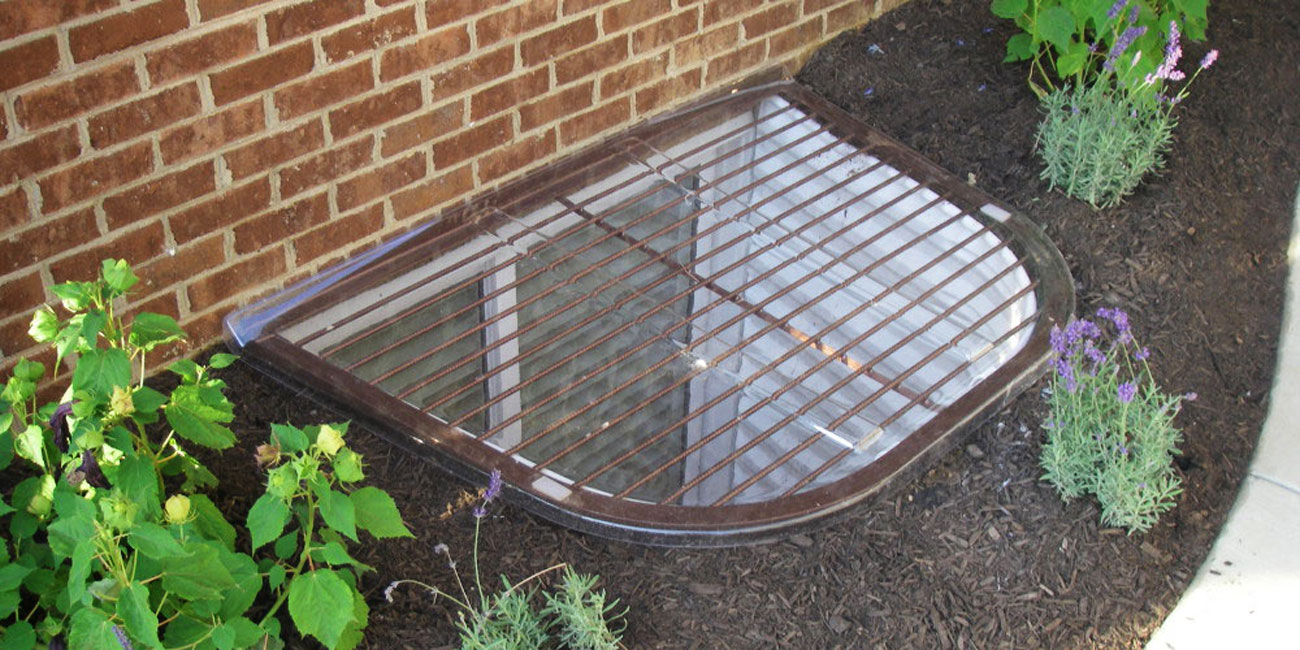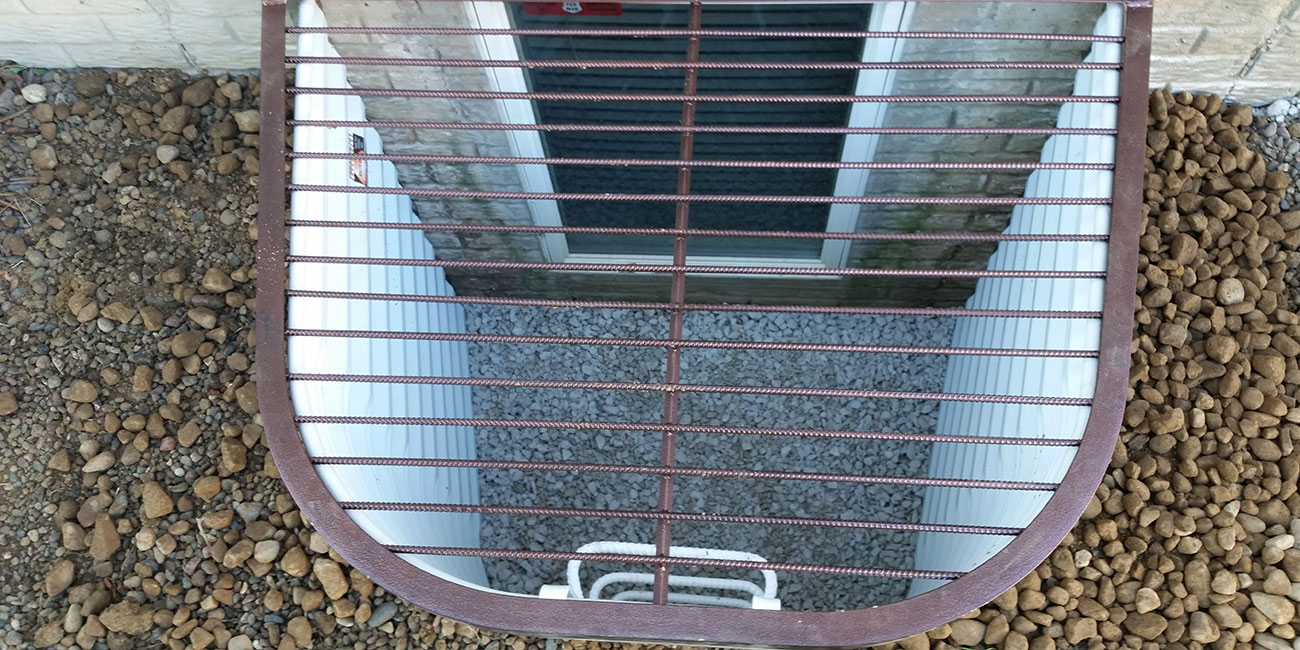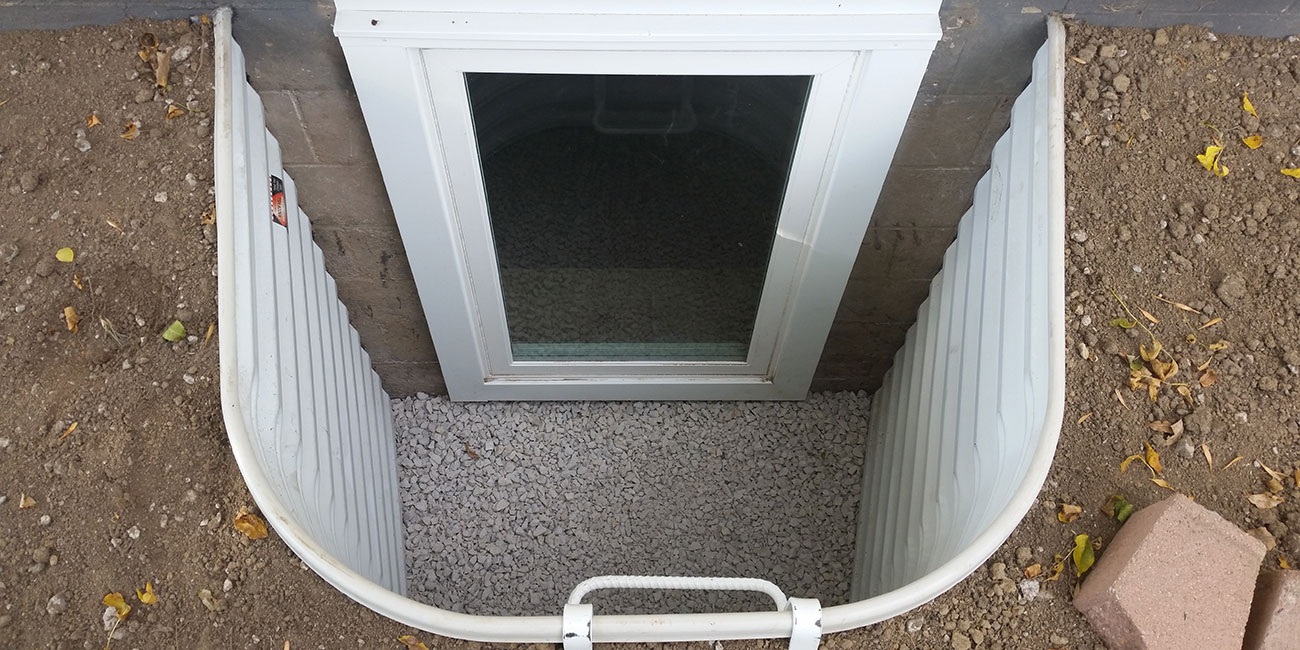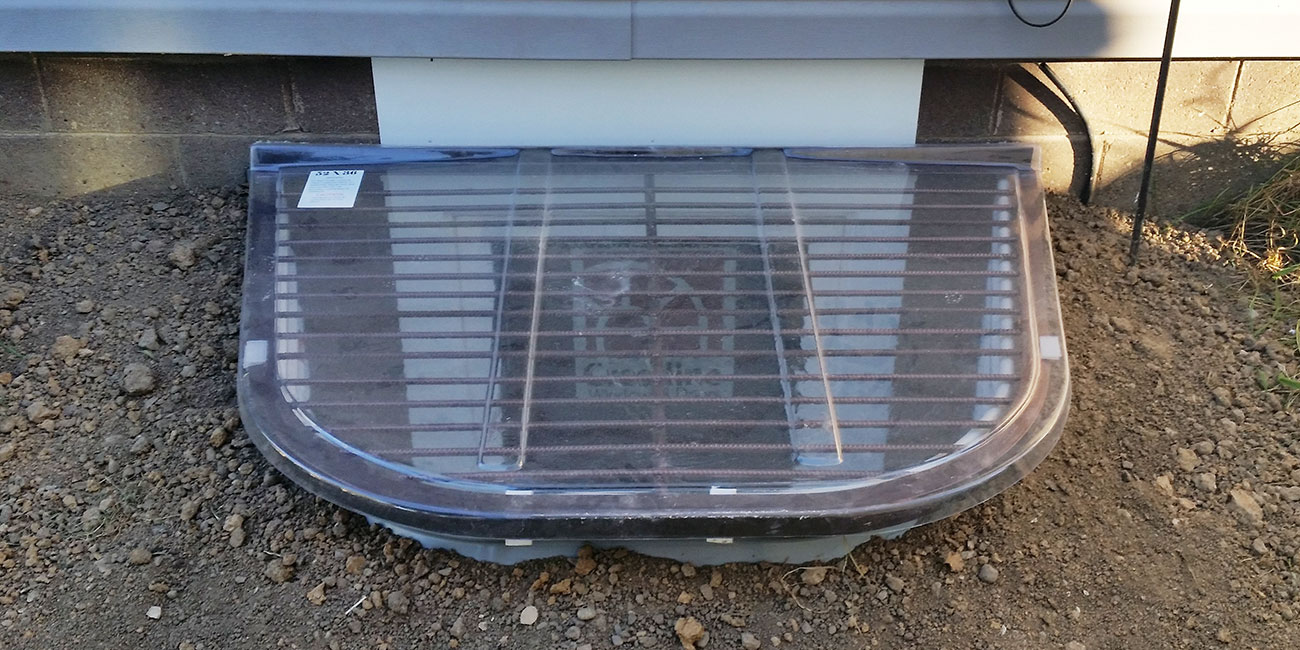 Egress Windows
An egress window is a window large enough for entry or exit in case of an emergency. At least one window in each bedroom must be of sufficient size to permit the occupants to escape a fire and also to allow a fully outfitted firefighter to enter.
These are typically required when finishing a basement and are paired with an Egress Well with attached ladder for easy escape. Window well escape systems may be a safety requirement, but you don't have to sacrifice your basement's beauty to comply with code! Wells are constructed of 18GA steel with a white finish, or an optional stacked stone appearance – an alternative to expensive concrete or composite wells. All egress window systems we offer meet or exceed the national and local code requirements. We install 30″ X 48″ and 48″ X 48″ windows in a casement window and the wider 48″ window is also available in a slider style. We can also special order other sizes.
During installation we dig out dirt approximately down to the top of the footing.  Then 15 feet of coiled drain tile is installed and then 1″ (diameter) clean rock. We use a deeper than standard well for a better install.  After installing the well, the outside is mainly backfilled with 1″ clean rock for better drainage. The top 2 feet is dirt. All egress windows come standard with a powder coated grate to provide fall-in protection. A clear polycarbonate form-fitted lid covers the grate to keep leaves and debris out. Inside is a 5 rung escape ladder constructed from flat steel and re-bar. We install a treated 2×10 around the window frame and use a standard wood header which gets wrapped in aluminum (treated wood in this situation would have an adverse effect with aluminum.) The window is secured to a treated window frame. Insulation is then installed around the window. Exterior of window 2x4s are then wrapped in aluminum. In a color that best matches the existing trim.  Standard install does not include interior trimming out. This can be added in addition to standard cost of an egress kit.
See also Basement Windows and Window Wells 
Products We Use for Egress Windows